Watch Healing Miracles with Evangelist Addison Adamu

DAYSTAR Canada
Sundays 5:30pm ET / 4:30pm CT / 2:30 Pacific

WATC TV 57 Atlanta, GA
Comcast Channel 2
Fridays 9:30pm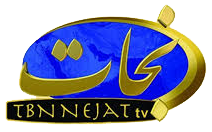 TBN Nejat in Iran-Middle East & Europe:
Tuesdays & Wednesdays 5:30pm
Joy Prime TV in Ghana
Sundays 5:30 AM GMT

Watch amazing healing miracles from our church services and divine healing crusades across America.

JESUS HEALS TODAY!

Jesus has being touching, healing and winning countless number of people through our daily television broadcast "Healing Miracles" across America and the world. Healing Miracles is produced and hosted by Evangelist Addison Adamu and his wife Twanna Adamu.
Thank you for your partnership and God bless you for sending us
out to win souls for Jesus.